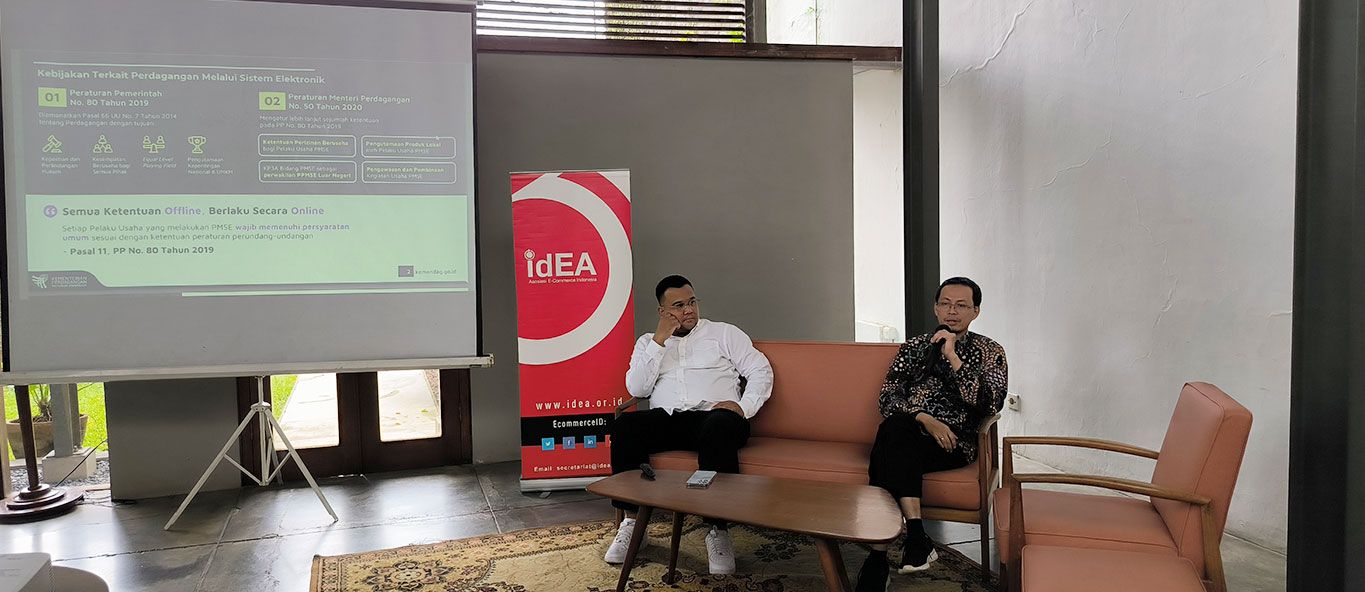 Bincang Media Indonesia E-commerce, E-commerce, Indonesia
Media Talk; Indonesia E-Commerce Update 2023
Last Thursday, March 16, the Indonesian E-Commerce Association (idEA) held a Media Talk agenda, taking place at Dia.lo.gue Space, Kemang, Jakarta. Apart from inviting the media crew, the agenda initiated by the idEA Public Communication Sector also presented the General Chair of idEA Bima Laga and the Director of Trade Through Electronic Systems and Trade in Services of the Ministry of Trade Rifan Ardianto as resource persons.
On this occasion, Bima is optimistic that the digital industry will overcome the various negative issues that are currently hitting it. Furthermore, Bima considers that the various problems that are currently happening, including Winter Tech, are a process towards a sustainable business phase. Meanwhile, PMSE Director of the Ministry of Trade Rifan Ardianto emphasized his support for the growth of the digital industry, especially the e-commerce sector. In line with Bima, Rifan also agreed that the digital industry would be able to weather the storms that hit it. Not to forget, Rifan reminded all business actors to take advantage of this year's Ramadan moment to score transaction values ​​and encourage increased sales.
Going forward, both idEA and the government are ready to oversee the growth of Indonesia's digital industry, and collaborate in providing explanations and education to the public.
translation-not-found[latest_article_public]