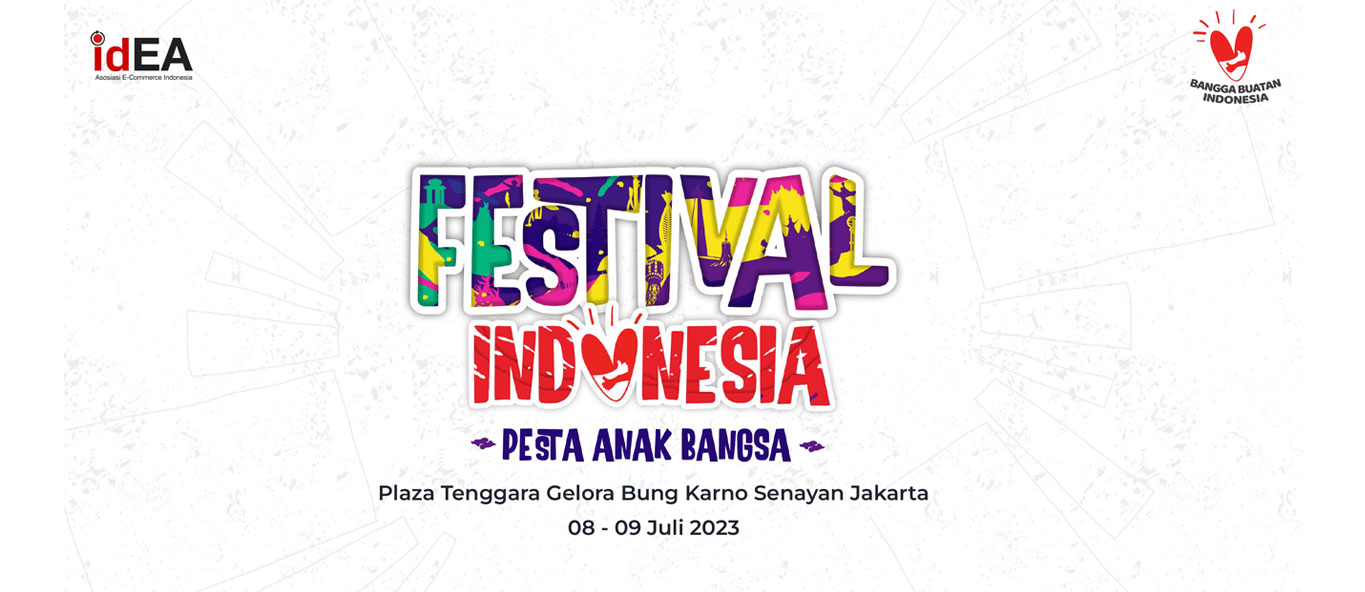 Festival, Pesta Anak Bangsa, Indonesia, Bangga Buatan Indonesia, UKM, Produk Lokal
Indonesian Festivals; Children's Party
Coinciding with the school holidays, 8 - 9 July idEA will hold an "Indonesian Festival; Pesta Anak Bangsa", at Plaza Tenggara, Senayan, Jakarta, with a target of 50,000 daily visitors. This festival is included in the BBI Gernas series which has been echoed since 2020, supported by Ministries, Institutions and E-Commerce Platforms.
With the concept of One stop Business, Shopping and Entertainment, the Indonesian Festival will be enlivened by musical performances from various selected artists, Game Tournaments, Cultural Stages, Games, and many more.
idEA invites all members to take part and reap success with Festival Indonesia. Collaboration schemes can be in the form of sponsorship or opening booths for product awareness and activation.
Please download the activity proposal by clicking here.
For more information, please contact Raisha from the idEA Event and Business Team on WA 085800713173.
translation-not-found[latest_article_public]