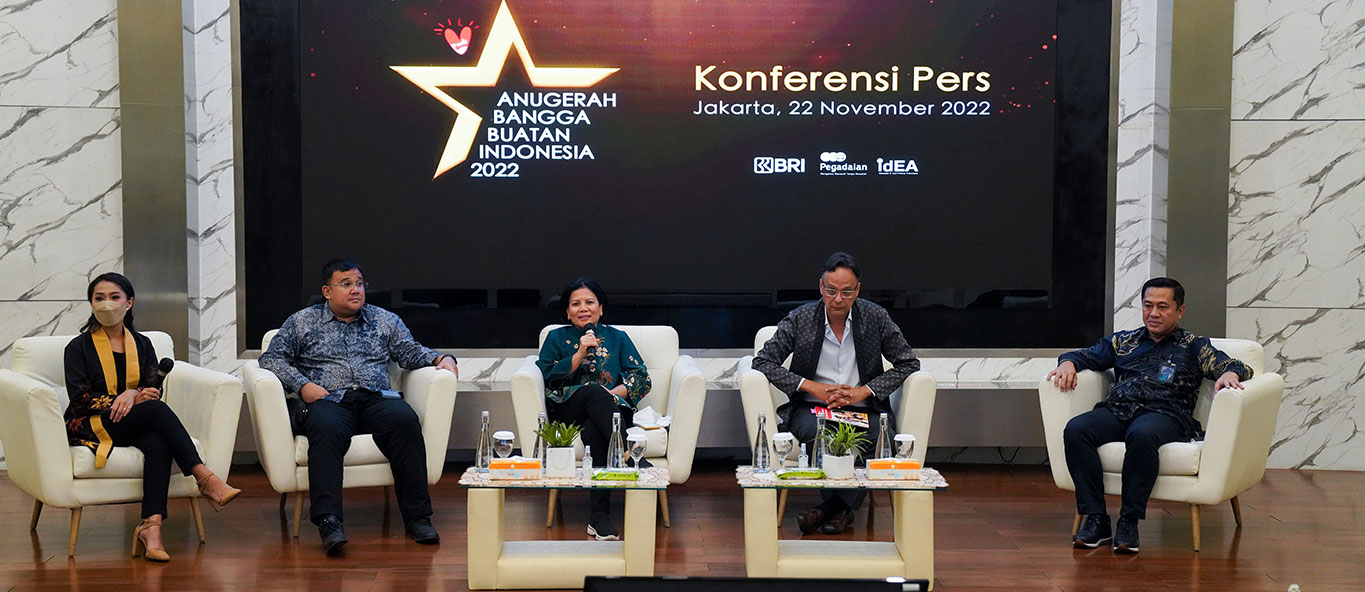 Anugerah Bangga Buatan Indonesia 2022, ABBI, 2022, Produk Lokal, Indonesia
Press Conference - Proudly Made in Indonesia Award 2022
Indonesia's success in maintaining positive economic growth during the pandemic cannot be separated from the role of MSME entrepreneurs, small and medium industries, and artisans. This prompted the Ministry of SOEs to support the annual Proudly Made in Indonesia Award (ABBI) 2022 event, as a form of appreciation for the enthusiasm and hard work of MSME, IKM, and artisan entrepreneurs.
Through a selective process, the top three finalists have been selected from four categories, namely Culinary, Fashion, Craft, and Beauty & Wellness. The top three finalists were officially introduced at the ABBI 2022 Press Conference which took place in Jakarta, Tuesday (22/11). The press conference was attended by Deputy for Coordination of Tourism and Creative Economy of the Coordinating Ministry for Maritime Affairs Odo RM Manuhutu, Expert Staff for Finance and MSME Development at the Ministry of BUMN Loto S. Ginting, General Chair of the Indonesian E-Commerce Association (idEA) Bima Laga, and Director of Operations Network and Sales of PT Pegadaian Eka Pebriansyah.
After going through the selection and judging process, now is the time for the Indonesian people to determine the real winner. The public can directly vote for the championed MSMEs by accessing the anugerah.banggabuatanindonesia.co.id site. until December 9th.
Do not miss. Show your support for the work of the nation's children by buying, using and SELECTing your favorite MSME to become No. 1 in the 2022 Made in Indonesia Proud Award!
translation-not-found[latest_article_public]