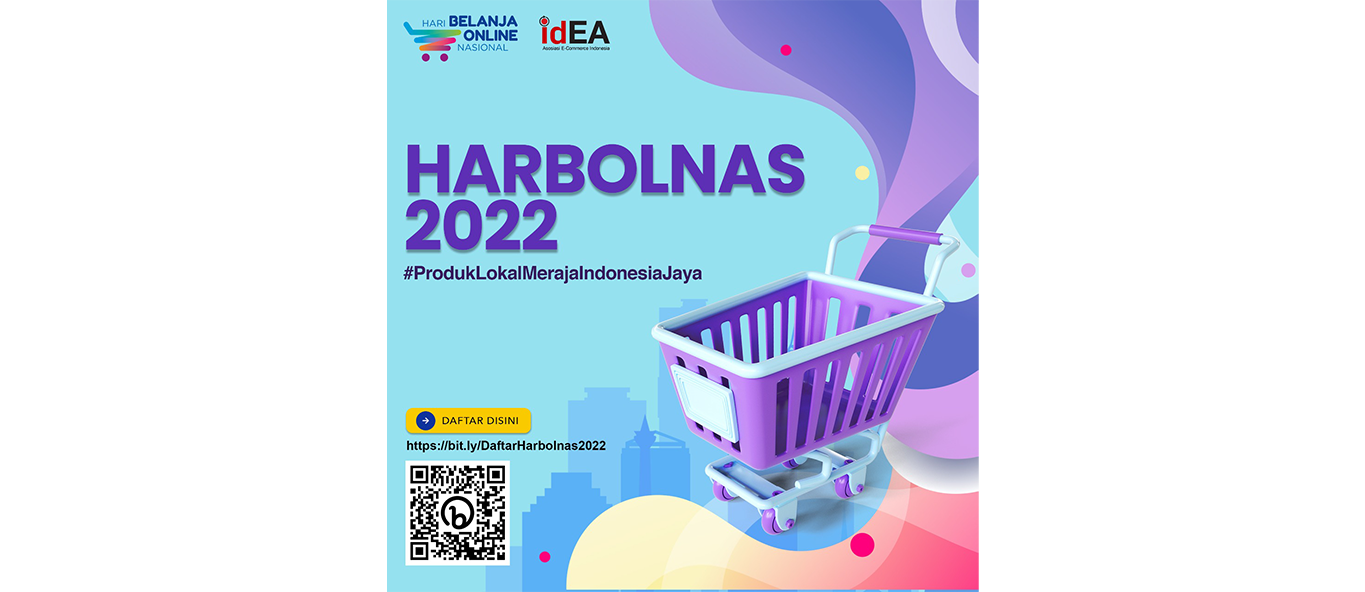 21 November 2022
Harbolnas idEA 12.12
Are you ready for HARBOLNAS 12.12?
In an effort to encourage the recovery of Indonesia's economic growth, the Indonesian E-commerce Association (IdEA) is again holding an annual National Online Shopping Day (Harbolnas) discount party for three days, namely 10, 11 and 12 December 2022. Take note, don't miss it!

This shopping party with the biggest discounts is supported by a number of partners in the telecommunications, banking, logistics and media industries. Harbolnas 2022, which is again facilitated by IdEA, aims to help encourage more transactions so that they can have a positive impact on the economy of MSME players, especially those with local products.
Come on, register and take part in Harbolnas 12.12 with idEA, and get ready for a flood of transactions!
Come on, hurry up and register by clicking here, or typing bit.ly/DaftarHarbolnas2022 in your browser!
For more information regarding registration please contact:
Guest: 081617239367
Vivi: 085212265308
Please wait!
translation-not-found[latest_activities]